Happy Saint Patty's Day
We celebrated with a quite night at home.
This evening I was welcomed into the house by a gust of the smells of the kitchen. Corned beef, potatoes and carrots in the crockpot. Mmmm.
Here are some ideas to show your Irish pride and to ward off those Pinchy McPinchertons' you may encounter.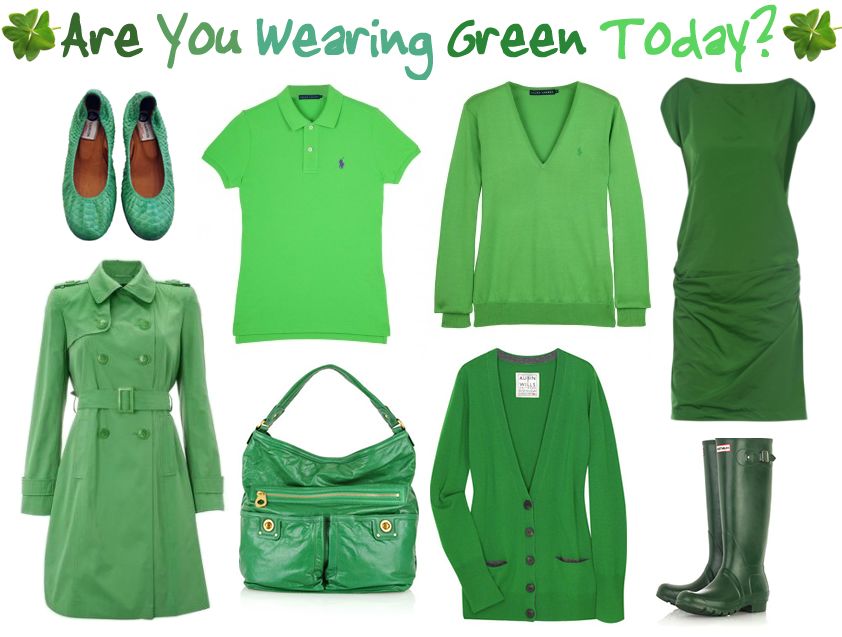 Images:

Netaporter.com, MyWardrobe.com and Polyvore.com

Love this! I'm about as Irish-ish as the next gal.
How did you celebrate your Saint Patty's Day?